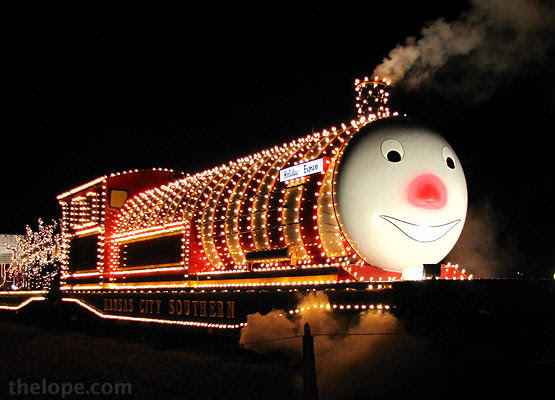 The Kansas City Southern Holiday Express is on it's way to Pittsburg, Kansas.
FREE! Free of charge! You can board the train, meet Santa and his Elves and tour the inside of several cars on the train with holiday displays throughout.
WHO: Santa and all his Reindeer!
WHAT: KCS Holiday Express
WHERE: Pittsburg, Kansas. Elm & Monroe street
WHEN: Dec. 10, 4:00 p.m.
WHY: Raise money for the Salvation Army in each area.
The Salvation Army in Pittsburg will benefit. Over 21 years, the charitable component of the KCS Holiday Express project has raised well over $2.6 million. Anyone interested in making a tax-deductible contribution to the 2022 KCS Holiday Express fundraising effort may donate here.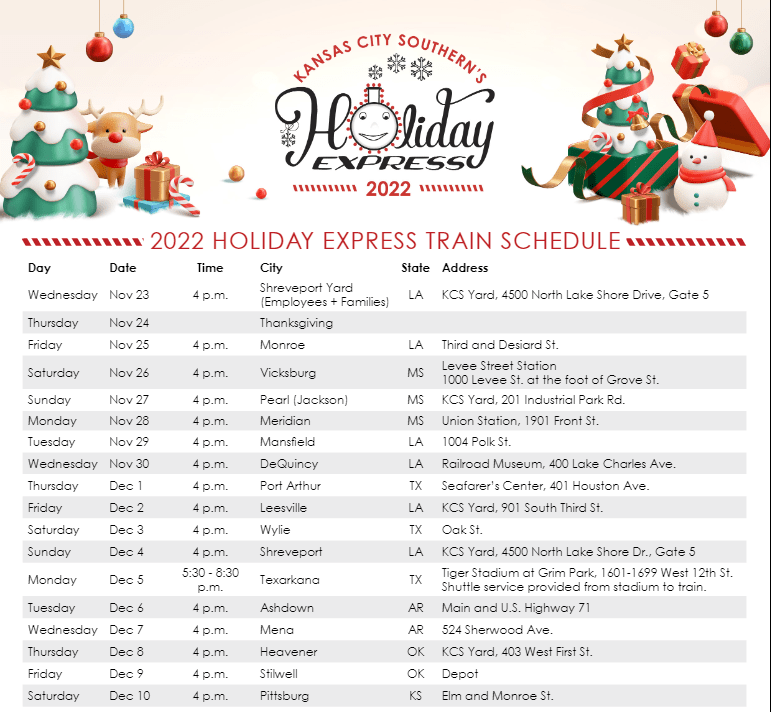 The KCS Holiday Express was built on the tradition of the Santa Train, which ran on a segment of the network bought by KCS in 1997. In 2000, a group of warm-hearted employees noticed that the Santa Train was the only Christmas some kids had, and that some kids did not have essential items like coats, hats and gloves, so they committed to elevating the project. In 2001, volunteers transformed a retired freight train to the KCS Holiday Express experience that thousands of people enjoyed for more than 20 years!

Tags: