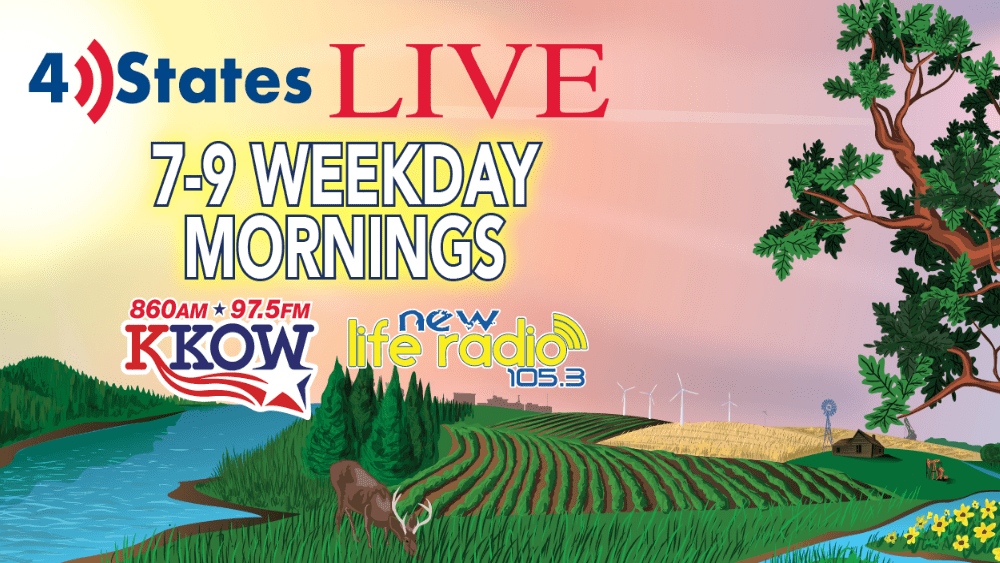 Who's ready for Wednesday on 4 States Live?!
We'll talk to Missouri Southern State University about some of their programs and events, plus details on services available at
360′ Auto Service in Joplin.
Also,
Gary Stubblefield and Cheryle Evans Finley will invade the studio with some healthier food options to start the year. (I have a feeling it's not going to make one of them happy.
Start your day with 4 States Live, weekday mornings from 7-9 am! We leave politics at the door and share what's going on in our community. Join Shannon Bruffett and local guests from right here in the four states! You never know who might stop by but it's going to be fun and informative!
If you have a question or comment, would like to be on the show, or want to tell us about a guest you would like to hear on 4 States Live, Send us an Email! Send it to 4States@KKOWRadio.com